Situated in the neighborhood of Marina del Rey, Los Angeles, California this project is two nested houses that spatially overlap each other under the same roof. It mainly imagines two families; whose main occupants are a podcaster and a painter.
We learned and developed from both of our precedents, The Anne Tyng house, by Anne Tyng, and The Lotus House, by Kengo Kuma, a tectonic system that derived from the two types of stairs that were found in these houses along with a wall panel system that is catered towards the program and main studio spaces. The Shelf Stair is adapted from the Tyng house; it nest's itself into the fireplace, and becomes a place for books, objects and seating. The Wall Stair is reimagined from the lotus house; It can attach itself to the walls and is also an example of laser cut steel nesting with wood. The wall panel system allows for a stair, shelf, cabinet, bed, and acoustic panel to attach themselves to the walls in different configurations and can help rearrange the program over time. 
The ideas of our tectonic components merged to create a spatial component that organizes the project around a fireplace, an atrium and the two different types of stairs which both families experience through a scissor stair like sequence. The painter's main floor, storage and studio is on the left and west facing side of the building allowing for more natural light to enter. The podcasting studio and office are on the right of the building which both are encompassed by a more enclosed envelope. The dwelling's customized components create an armature for different domestic forms. As a result, the customization of these parts relate to variation and use, but ultimately how they produce different domestic scenarios throughout the building.
Wall Stair Process​​​​​​​ Laser Cut Steel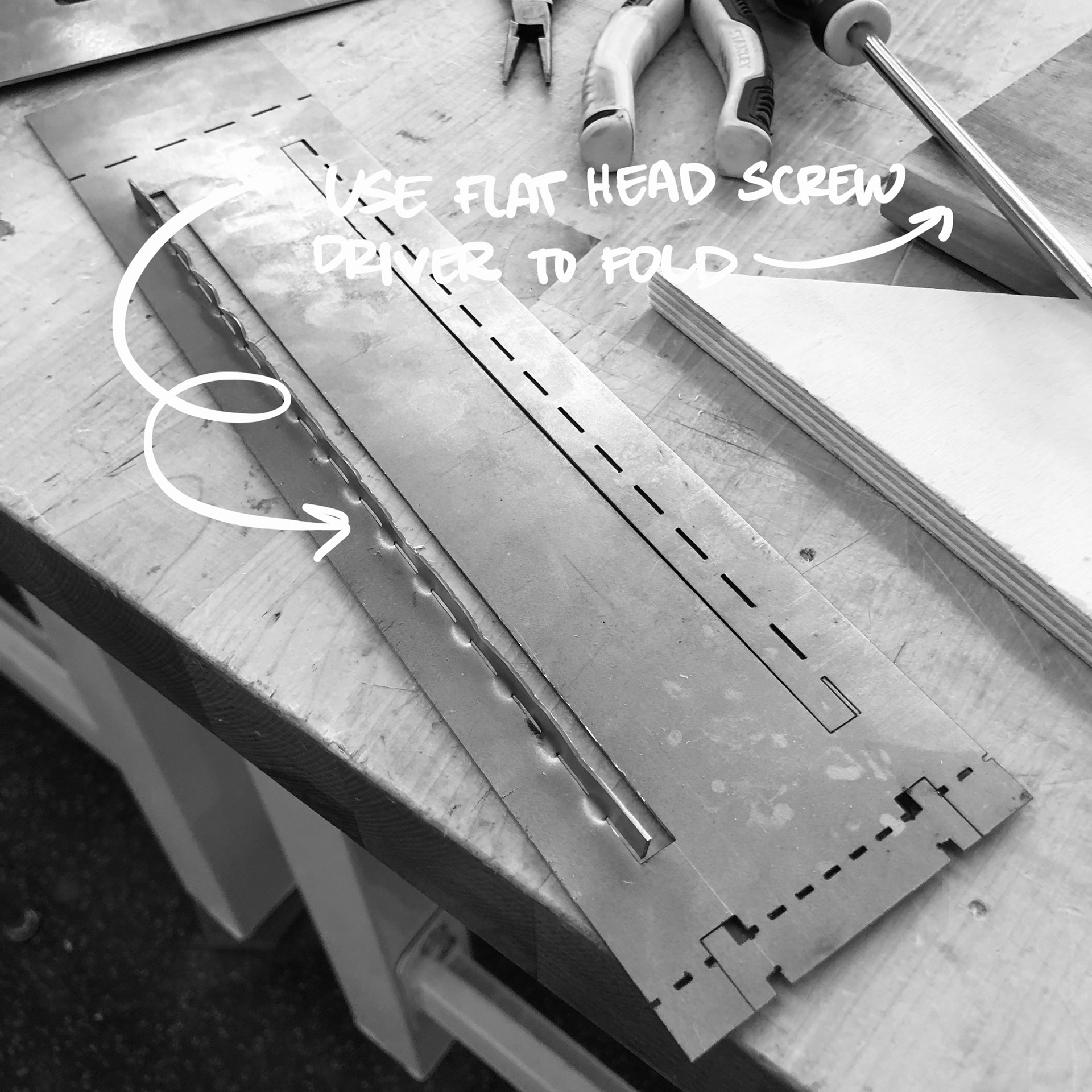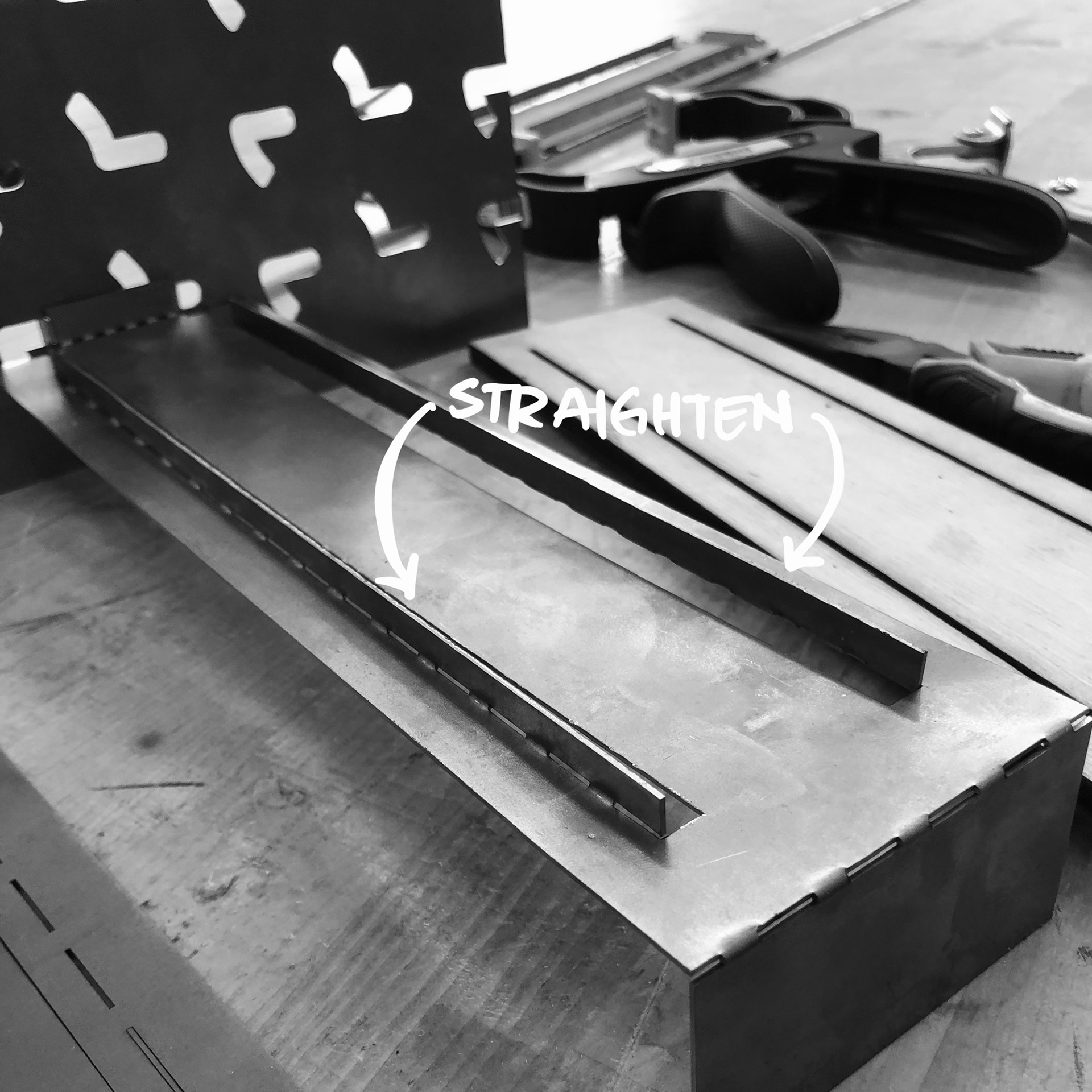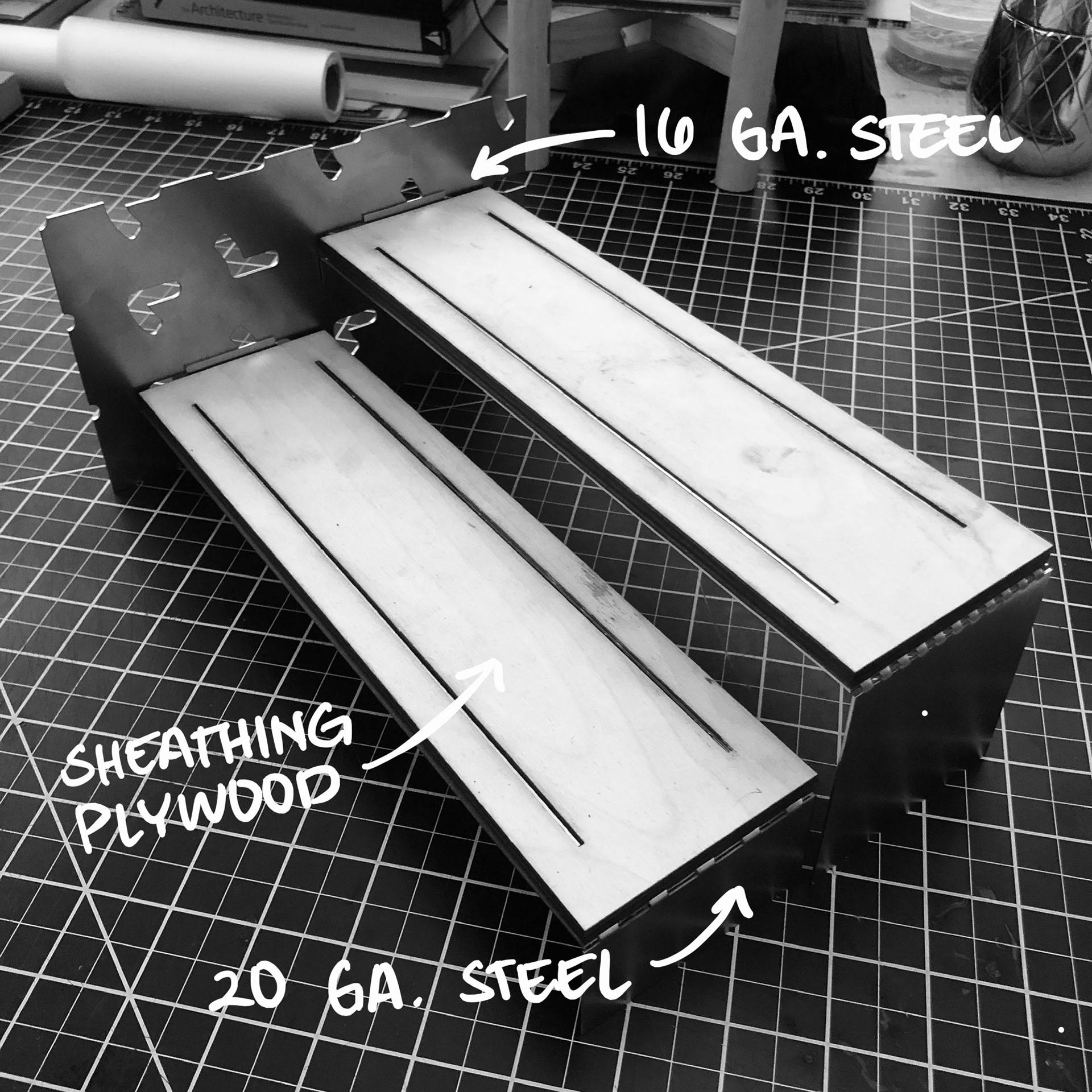 Early Sketches for Binary Stair Concept